About Bali Forages
Story
In June 2020 - Amid the COVID-19 lockdown on the island of Bali, a group of friends started making homemade beef jerky to have healthy snacks for themselves and their friends. As time went by, unexpected demand and requests came pouring in. This sparked their curiosity to learn more about local ingredients and the food system. Realizing that to truly produce sustainable and regenerative food products, mapping out the ingredient source for traceability was an essential first step.

Foraging through the island for the best local ingredients and cattle has brought Bali Forages on a journey deep down the supply chain to villages and homes of smallholder farmers. On a mission to generate a positive impact on people, animal welfare, and the environment through nutrition and food, Bali Forages' sourcing methods are focused on smallholder regenerative farming practices.

Bali Forages' regenerative farming principles celebrate the inherent nature of the symbiotic relationship between plants and animals. This approach is imperative to improve soil conditions, reduce carbon footprint, and improve land productivity for future generations, while providing sustainable income for local farmers.
Mission
To produce products that benefit the health of people and the planet while pursuing animal welfare.
For most of us we are no longer participants (i.e. hunters) or even spectators in our food system. Food simply appears at our doorstep like a magic show. Everything we eat, plants and animals alike, comes at a cost. Pesticides used for crops poison rodents and insects and modern agriculture displaces wild animals from their natural habitat.
It's our belief that when people become more connected to their food and see the cost it has on the environment, they become more conscious consumers.Traceability is important to us. Not only is animal welfare a priority, but understanding the impact that animal has on the land is also as important.
One of our long-term goals at Bali Forages is to become Regenerative Organic and Humane certified. It's a long process but it starts with speaking directly to the farmers and documenting our practices. As we connect with our food, we hope to also reconnect you through our products.
Ingredients
By using whole food ingredients with minimal processing, we take pride in our products to deliver high-quality macro and micronutrients scientifically proven to benefit human performance. All of our products are third-party tested for impurities to provide high-quality nutrition sourced directly from partner farmers. We rigorously test and improve our products for taste and quality. Bali Forages' snacks and superfood nutrition are delivered fully organic, never using additives, antibiotics, preservatives, or hormones.
Partner Farmers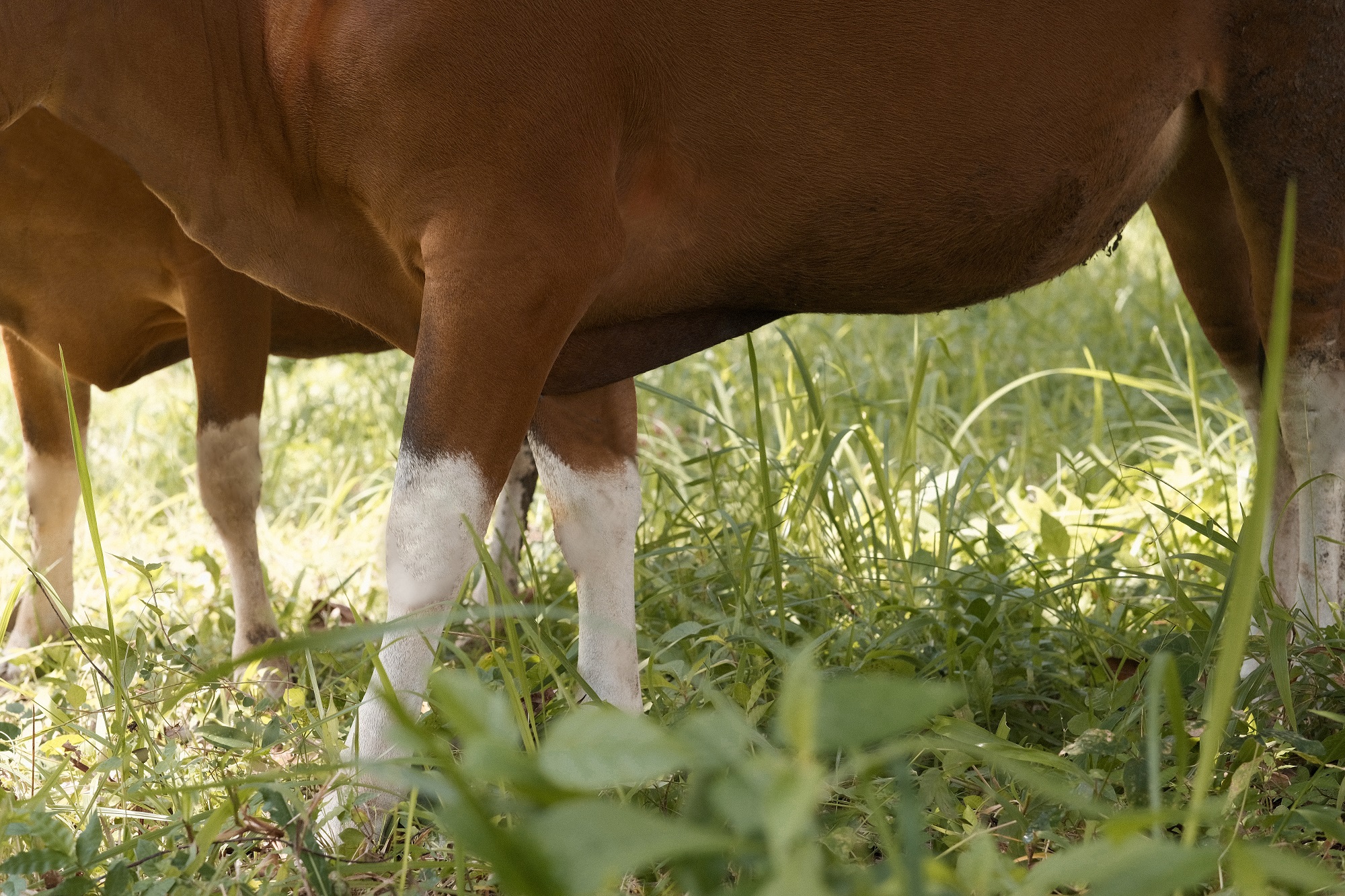 Buleleng Farmers Cooperative
Bali Forages Buleleng partner farmers consist of 100 smallholder families . Each family owns and raises 2 to 5 cows at a time. Traditionally, Bali cows are raised with a regenerative farming practice called Silvopasture. Silvopasture (Latin, silva forest) integrates trees, forage, and the grazing of domesticated animals in a symbiotic relationship with the land. Animals graze under fruitful coconut and mango trees, which provide food and shade for the animals. In turn, the cows fertilize the soil and consume unharvested fruits, preventing pests and diseases from spreading to the trees.

Cows are an important part of the livelihood for the smallholder family farms in Bali. Prized for their value, they are essentially the farmer's savings account. Our partner Co-Operatives educates and implements regenerative farming practices and to ensure the cows are raised in a humane way. In return, we buy their cows higher than market value.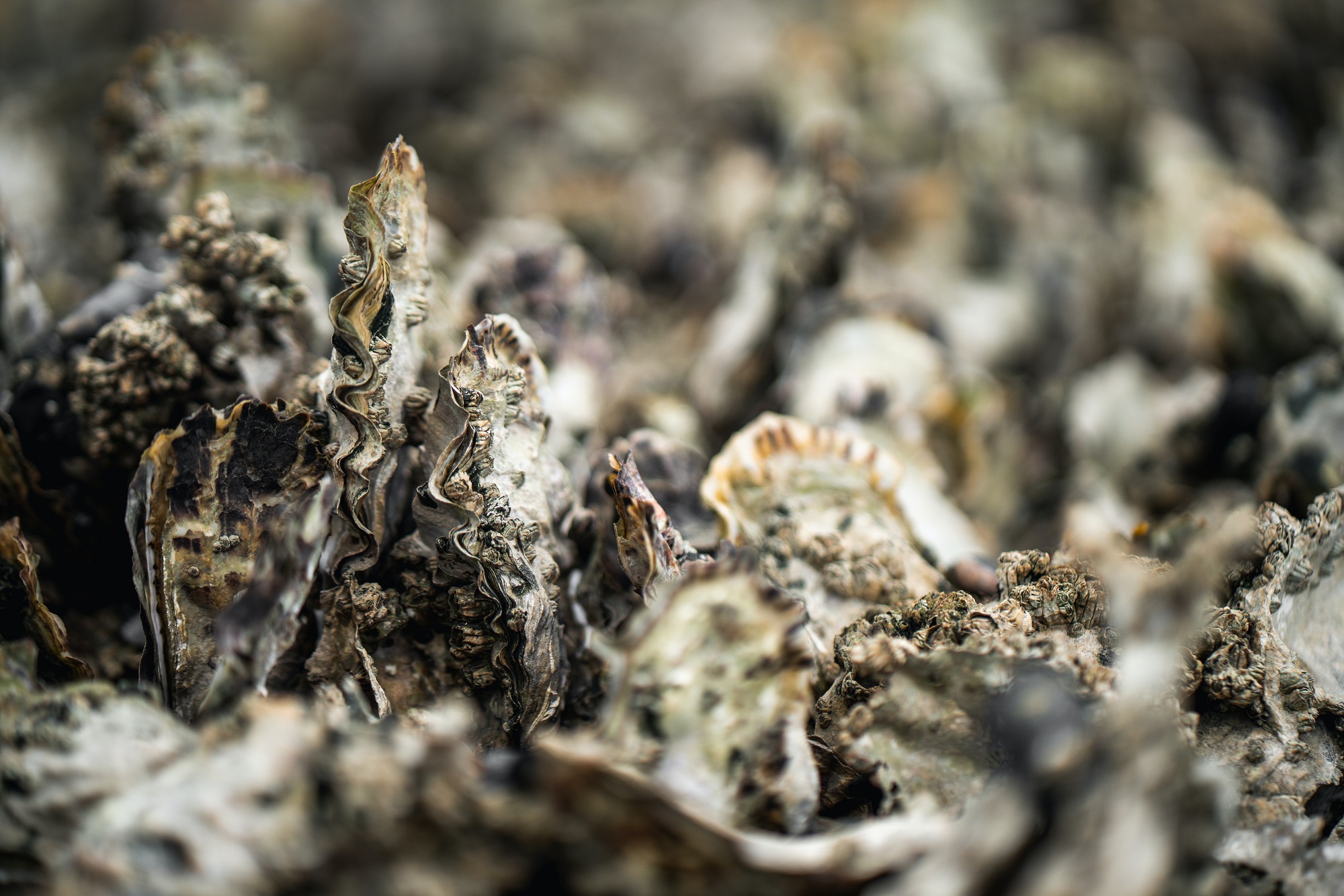 Banyuwangi Oyster Farm
Our oysters are sustainably harvested from the vibrant ocean waters in East Java, where rich ocean currents flow through Bali and Java. Located in a bay in the vicinity of Banyuwangi's national park, the farm is surrounded by mangroves and protected clear waters. The family owned farm has been cultivating these oysters for the past 10 years.

Oyster farming has a positive impact on the environment and is often used in the restoration of marine ecosystems. Natural biofilters, oysters are carbon positive. Oceans and forests are the two biggest carbon absorbers. However, as plants and algae die, these carbons are released back into the atmosphere. Oysters and other bivalves capture carbon and turn it into calcium carbonate. Which means the carbon that is captured is being mineralized and solidified, and thus, more difficult to be released back to the atmosphere. Oysters and other bivalves are considered keystone species and are indispensable to balance ocean acidification and ocean restoration.